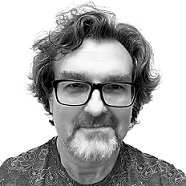 Just wait and see
Another month of a slight increase in the Index. It should be noted both the fact that this is the third consecutive growth result and the dynamics of changes.
The continuation of the upward trend is optimistic, especially as the improvement or stabilisation of the index applies to virtually all components, both those relating to the current and forecast situation, our household and the entire national economy. This consistent movement of individual indicators stabilizes consumer optimism.
However, the stability of changes in indicators is accompanied by low dynamics. Growth is slow and, on the one hand, this shows that the process of rebuilding consumer optimism has begun, and, on the other hand, that this process is likely to take a long time.
Moreover, the slowness of growth may prove that consumers are constantly cautious in diagnosing the current and expected economic situation. The projected fourth wave of coronavirus is certainly worrying, especially in the context of the relatively low level of vaccination of Poles.
September passes, children and adolescents returned to school, this is an important test for the actual threat from the coronavirus. The coming months will show whether the concerns of a significant proportion of consumers are justified.