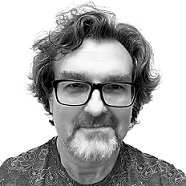 The vaccine dictates consumer sentiment
July has brought a slight downturn in consumer sentiment. One might risk the assumption that people are still hesitant to believe that the government is going to actually implement aid programmes and take advantage of EU recovery plan funds extensively. As outlook on the future economic situation of the country and forecasts for the status of households remain sceptical, concerns about the economy are voiced primarily by middle-aged people, the professionally active, those with secondary or higher education, as well as higher earners.
Last year, just like now in 2021, we saw an improvement in consumer sentiment in the late spring, when the most drastic restrictions were being lifted, followed by a period of stabilization in the summer and a sharp decline in the fall. This year, a considerable improvement in consumer sentiment could be seen only after the vaccination campaign launched, and it seems that the vaccine is also going to determine whether another fall decline is coming. Europe is now facing the Delta variant, with the vaccine being the only available remedy. Unfortunately the vaccination campaign has lost its momentum and if it does not pick up soon socially and economically arduous restrictions might be reinstated in the near future, bringing with them another round of decline in consumer moods.