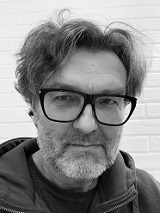 Dominant pessimism
Rising prices and inflation are increasingly reflected in the latest Kantar Consumer Index result, because it is the large decline in the assessment of the current economic situation of the household that is largely responsible for another weak result of the index.
After a slight stabilization of the Kantar Consumer Index in April and May, June saw a sharp decline. The current level of the index -36.9 is the lowest in 10 years and is close to the historical lows from 2001-2002 (the lowest value in the history of measurements -45 in April 2002). The decline is noticeable in the assessment of the current situation of the country's economy and one's own household. And when it comes to the perspective of change, the declines are even stronger.
Moreover, the results are convergent in different age and educational groups. This proves that the consumer and social sentiment has been dominated by pessimistic moods. Experts' announcements leave no doubt as to the direction of possible changes. High inflation may stay with us for a long time. Similarly, there are no optimistic news from the front in Ukraine so far.
Over the past two pandemic years, vacation time has typically had a slight positive rebound in sentiment. Will the holiday season help our moods in the face of rising inflation and the war in Ukraine this year? We will see in the next measurements.