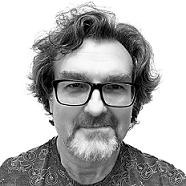 War, inflation, uncertainty
We are observing another month of decline in the level of consumer optimism and again these are declines in all dimensions, i.e. both in terms of households and the economy of the country, both in terms of assessments of the current situation and forecasts for the near future.
Certainly, the mood is influenced by the war in Ukraine and the uncertainty as to its end and outcome. Rising inflation is no longer just a media phenomenon, but the most perceptible problem for millions of Poles. Rising prices took a particularly heavy toll last Easter, when many consumers decided to cut back on spending.
As it usually happens, the decline in consumer optimism is determined by the assessment of one's own and national economic situation, but perhaps even more so by the possibility of predicting and planning it. Meanwhile, consumers are not sure about the direction of changes, no one today is able to predict at what pace inflation will grow, and with it interest rates and when the increases will stop. Decisions regarding the Polish Deal are also uncertain. The introduced changes, regardless of for whom and to what extent they are beneficial, may raise concerns as to possible further corrections and their direction.